Vitamin D supplementation has no significant effect on the overall rate of first treatment failure or exacerbation in patients with asthma and low vitamin D levels, according to the Vitamin D Add-on Therapy Enhances Corticosteroid Responsiveness in Asthma (VIDA) trial.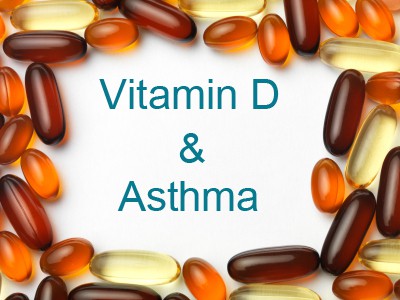 However, in subjects who reached normal vitamin D levels, there were significant reductions in exacerbations and the rate of first treatment failure.
Retrospective studies have linked serum 25-hydroxyvitamin D levels below 30 ng/mL to airway hyper-responsiveness, impaired lung function, increased exacerbation frequency, and reduced corticosteroid responsiveness. It has also been suggested that vitamin D enhances the anti-inflammatory effect of corticosteroids.
Dr. Castro and colleagues evaluated 408 adults with symptomatic asthma and a serum 25-hydroxyvitamin D level below 30 ng/mL at 9 medical centers in the United States that belong to AsthmaNet, the National Heart, Lung, and Blood Institute asthma network.
Patients were randomized to receive an initial dose of 100,000 IU of oral vitamin D₃ followed by 4000 IU/day for 28 weeks (n = 201) or placebo (n = 207). At 28 weeks, there was a significant difference in cumulative ciclesonide dosing between the vitamin D and placebo groups (111.3 vs 126.2 µg/day; P = .02).
In addition, "the overall asthma treatment failure was significantly reduced and the exacerbations were significantly reduced in subjects that got to a normal vitamin D level," said Dr. Castro reported.
Dr. Castro's "gut feeling" is that vitamin D supplementation will prove to be useful in at least some people with asthma who have low vitamin D. He said he plans to study exacerbations in children who achieve sufficient vitamin D levels.
COURTESY: MEDSCAPE – For the latest medical news, clinical trial coverage, drug updates, journal articles, CME activities & more!
Read the full article at: http://www.medscape.com/viewarticle/825444?src=emailthis